SUPERVISION AND AUTHORISATION TEAM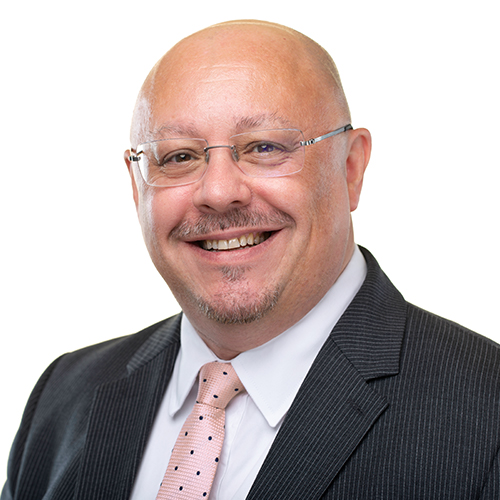 Andy Walker
Head of Anti-Money Laundering/Countering Terrorist Financing
Andy Walker heads the AML/CFT team in the Supervision and Authorisation division of the QFC Regulatory Authority.
A financial crime professional with nearly 30 years' experience in financial services, Andy has specialised in AML/CFT since 1998, starting with his first regulatory role with the Isle of Man Government Financial Supervision Commission as Enforcement Manager and AML Specialist.
Immediately prior to joining the Regulatory Authority in February 2017 as Associate Director, Anti-Money Laundering, Andy was with The Co-operative Bank, UK, where he was the Bank's
Nominated Officer under the Proceeds of Crime Act. He has also worked in the Middle East for eight years with organisations such as Mashreq Bank, Standard Chartered Bank and Gulf Bank.
Andy has a BA (Honours) Degree in Hispanic Studies from the University of Sheffield, UK and a Postgraduate Diploma in Financial Regulation and Compliance Management from London Metropolitan University, UK. He holds a Diploma in Financial Crime Prevention from the International Compliance Association (ICA), and the Advanced CAMS-Audit certification from the Association of Certified AML Specialists (ACAMS).
Abdulla Majid Al-Kuwari
Head of Macroprudential Analysis
Abdulla Majid Al-Kuwari joined the QFC Regulatory Authority in January 2018 in the Macroprudential Analysis department. He was appointed as head of the department in June 2019.
Mr Al-Kuwari manages the department's quarterly report to the Board (the Macroprudential Review) along with the accompanying fact sheets. He also engages in various special assignments for the Enforcement department, the CEO, and the Chairman of the Board.
He is a member of the Financial Stability Subcommittee of the Financial Stability and Risk Control Committee of the State of Qatar. Prior to joining the QFC Regulatory Authority, Mr Al-Kuwari was an Economic Analyst at the QFC Authority.
Mr Al-Kuwari holds a master's degree in Economics and Finance from the Barcelona Graduate School of Economics and a Bachelor of Arts in Economics from the University of Chicago.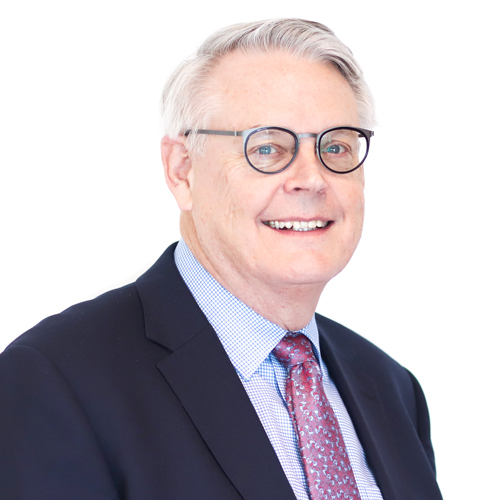 Kim Vandyke
Associate Director, Authorisation
Kim Vandyke manages the authorisation process at the Regulatory Authority. He worked at the Regulatory Authority from 2006 to 2009 in Supervision, returning in 2013 to the Authorisation department.
His regulatory experience comes from working with the Australian Transaction Reports and Analysis Centre, the Insurance and Superannuation Commission and ultimately, the Australian Prudential Regulation Authority.
Mr Vandyke has a wide range of industry supervision experience across superannuation, asset management, life insurance, general insurance and banking.
From Sydney, Australia, Mr Vandyke has a Bachelor of Business (sub major Law) from the University of Technology Sydney and a Masters in Taxation from the University of Western Sydney.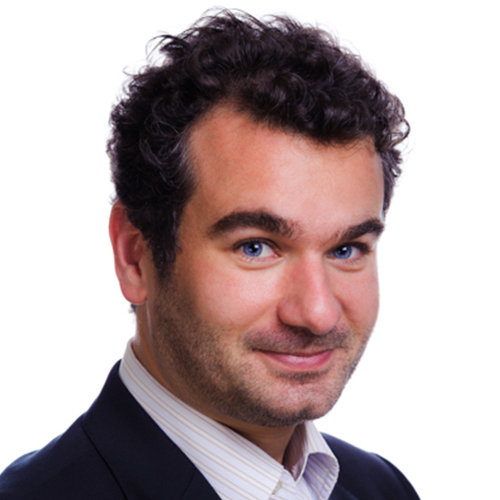 Giovanni Bandi
Director, Investment Manager, Advisor & Securities Supervision
Dr Giovanni Bandi directs the Investment Manager, Advisor and Securities Supervision department at the QFC Regulatory Authority. He is a standing member of IOSCO's policy committee on Investment Management, where he co-chairs the C5 working groups on Leverage and Global Leverage Data Framework and the C5 working group on Fund's Risks Investing in Crypto-assets.
Dr Bandi came to the Regulatory Authority from the UK Financial Services Authority (FSA) where he was a Technical Specialist for the asset management sector. In his role of department quantitative expert, he constructed a pivotal fund surveillance system and key analytics used in supervision. Previously, Dr Bandi was with MSCI RiskMetrics in London, where he led advisory for the wealth management analytics business across Europe and Asia, advising financial institutions on the application of quantitative methods for portfolio construction and risk management analytics.
Dr Bandi currently researches in the field of regulatory sequencing and advises on the development of pilot machine learning systems for regulatory matters. He is a Fellow of Cambridge Judge Business School, where he works closely with the Cambridge Centre for Alternative Finance, and a faculty member of Northwestern University in Qatar as an Adjunct Assistant Professor in Economics and Finance.
Dr Bandi holds a PhD in Financial Regulation from Durham University (UK), an LLM in European Business Law from the PALLAS Consortium (Netherlands) and a BSc/MSc in Finance from Bocconi University (Italy).
Nurein Said Mohamed
Director, Prudential Supervision & Financial Analysis
Nurein Said Mohamed joined the QFC Regulatory Authority in June 2008 as Senior Manager in Internal Audit and was promoted to his present role in January 2017.
He began his career with PricewaterhouseCoopers in Kenya from where he attained his Certified Public Accountant (CPA) and Certified Information Systems Auditor (CISA) designations. Mr Mohamed subsequently spent four years at Barclays Bank in Kenya in various roles, the last of which was Regional Head of Risk and Control Assessments for Africa and the Middle East and Acting Head of Operational Risk.
There, he was a key member of the Basel II operational risk workstream for the Advanced Measurement Approach waiver application.
He graduated from ICMA Centre, Henley Business School with MSc International Securities, Investment and Banking. He is also a Fellow, Chartered Institute of Securities & Investments, a Certified Internal Auditor and also holds the CAMS designation.
Prior to the Regulatory Authority, Mr Mohamed was with a start-up Islamic bank as Head of Risk and Compliance.