SUPERVISION AND AUTHORISATION TEAM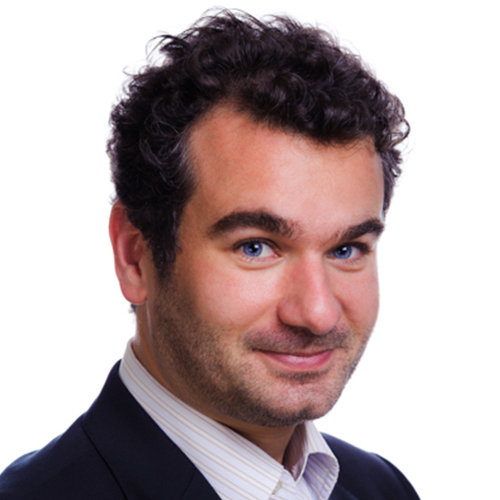 Giovanni Bandi
Director, Investment Manager, Advisor & Securities Supervision
Dr Giovanni Bandi directs the Investment Manager, Advisor and Securities Supervision department at the QFC Regulatory Authority. He is a standing member of IOSCO's policy committee on Investment Management, where he co-chairs the C5 working groups on Leverage and Global Leverage Data Framework and the C5 working group on Fund's Risks Investing in Crypto-assets.
Dr Bandi came to the Regulatory Authority from the UK Financial Services Authority (FSA) where he was a Technical Specialist for the asset management sector. In his role of department quantitative expert, he constructed a pivotal fund surveillance system and key analytics used in supervision. Previously, Dr Bandi was with MSCI RiskMetrics in London, where he led advisory for the wealth management analytics business across Europe and Asia, advising financial institutions on the application of quantitative methods for portfolio construction and risk management analytics.
Dr Bandi currently researches in the field of regulatory sequencing and advises on the development of pilot machine learning systems for regulatory matters. He is a Fellow of Cambridge Judge Business School, where he works closely with the Cambridge Centre for Alternative Finance, and a faculty member of Northwestern University in Qatar as an Adjunct Assistant Professor in Economics and Finance.
Dr Bandi holds a PhD in Financial Regulation from Durham University (UK), an LLM in European Business Law from the PALLAS Consortium (Netherlands) and a BSc/MSc in Finance from Bocconi University (Italy).
Nurein Said Mohamed
Director, Prudential Supervision & Financial Analysis
Nurein Said Mohamed joined the QFC Regulatory Authority in June 2008 as Senior Manager in Internal Audit and was promoted to his present role in January 2017.
He began his career with PricewaterhouseCoopers in Kenya from where he attained his Certified Public Accountant (CPA) and Certified Information Systems Auditor (CISA) designations. Mr Mohamed subsequently spent four years at Barclays Bank in Kenya in various roles, the last of which was Regional Head of Risk and Control Assessments for Africa and the Middle East and Acting Head of Operational Risk.
There, he was a key member of the Basel II operational risk workstream for the Advanced Measurement Approach waiver application.
He graduated from ICMA Centre, Henley Business School with MSc International Securities, Investment and Banking. He is also a Fellow, Chartered Institute of Securities & Investments, a Certified Internal Auditor and also holds the CAMS designation.
Prior to the Regulatory Authority, Mr Mohamed was with a start-up Islamic bank as Head of Risk and Compliance.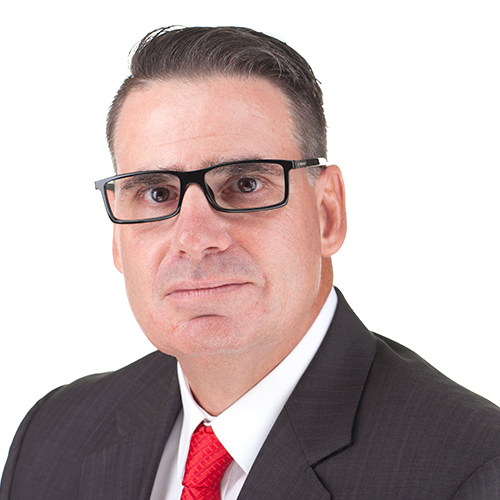 Stephen Evans
Director, Anti-Money Laundering/Countering Terrorist Financing (AML/CFT)
Mr Evans has over 34 years' experience in enforcement, compliance and AML/CFT supervision and is currently the Director of Anti-Money Laundering at the QFC Regulatory Authority. Stephen has had 10 years' experience with the Regulatory Authority, working in AML/CFT Supervision and with the Office of the CEO, including four years on secondment to the National Anti-Money Laundering and Terrorism Financing Committee (NAMLC) working group advancing Qatar's National Risk Assessment and preparing for the pending Financial Action Task Force (FATF) mutual evaluation.
Prior to this position, Stephen worked for AUSTRAC, Australia's Financial Intelligence Unit and AML/CTF regulator as a Director of Supervision.
Stephen has worked for the Australian Securities and Investments Commission (ASIC) as a senior manager in both compliance and enforcement roles. Earlier, he worked as a prudential supervisor with the New South Wales (NSW) Financial Institutions Commission (FINCOM) and as a Police Officer and Detective with the NSW Police Force for over ten years.
He holds a number of degrees including an Executive MBA, Graduate Certificate in Management, a Bachelor of Policing (Investigations) and an International Diploma in AML/CFT.
Abdulla Majid Al-Kuwari
Head, Macroprudential Analysis
Abdulla Majid Al-Kuwari joined the QFC Regulatory Authority in January 2018 in the Macroprudential Analysis department. He was appointed as head of the department in June 2019.
Mr Al-Kuwari manages the department's quarterly report to the Board (the Macroprudential Review) along with the accompanying fact sheets. He also engages in various special assignments for the Enforcement department, the CEO, and the Chairman of the Board.
He is a member of the Financial Stability Subcommittee of the Financial Stability and Risk Control Committee of the State of Qatar. Prior to joining the QFC Regulatory Authority, Mr Al-Kuwari was an Economic Analyst at the QFC Authority.
Mr Al-Kuwari holds a master's degree in Economics and Finance from the Barcelona Graduate School of Economics and a Bachelor of Arts in Economics from the University of Chicago.
Glen McKay
Glen McKay joined the QFC Regulatory Authority in May 2006 as an Insurance Supervisor, joining from the Bermuda Monetary Authority where he had held roles in Insurance Supervision and Policy. Mr McKay also served as a secretary to their Authorisations Committee as well as assisting the Monetary Authority with various committees of the International Association of Insurance Supervisors (IAIS).
During his time at the QFC Regulatory Authority, Mr McKay had a number of roles before being appointed Head of Authorisation in October 2020. He assisted in drafting the Regulatory Authority's Insurance Business Rules (PINS), and the Captive Insurance Business Rules (CAPI) and was the lead drafter of the prudential returns used by insurance companies and insurance intermediaries. He also assisted the Authorisation department with the authorisation of a number of insurance entities.
In 2013 he was seconded to the Qatar Central Bank (QCB) for five years, assisting QCB in the development of their insurance regulations and prudential requirements. Before becoming the Head of Authorisation, he was working in the Financial Analysis section of the Supervision and Authorisation department.
Mr McKay is a Canadian Chartered Professional Accountant (CPA-CA) and is also a Certified Islamic Professional Accountant (CIPA). He holds a Bachelor's degree in Chemistry and a Bachelor's degree in Psychology from the University of British Columbia.