GCC Risk Management Symposium – THE NEW ORDER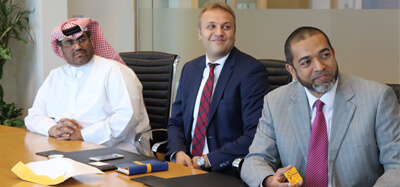 The GCC Risk Management Symposium, organised on the 30th of January at the Ritz Carlton by QFC Regulatory Authority was a great success. More than 200 delegates attended the event, opened by Phillip Thorpe, Chairman of the QFC Regulatory Authority and H.E. Sheikh Abdullah bin Saud Al-Thani, Qatar Central Bank's Governor.
An overview of regional perspectives on the benefits and challenges of Basel III implementation, risk governance, and prudent balance sheet risk management was delivered during the one day event, attended by financial market regulators, central banks, and industry leaders.
Implications for the region given the potential for global contagion risks emanating from Europe and the U.S. economic crises were also discussed.